The project

The project of Laguna Libre was born to combine culture, food, art and sociality and bring back vitality in an increasingly precious context from mass tourism.
A pole of social and cultural innovation in the historic center of Venice; an ambitious bet that is born and grows in small steps in a city where the dependence between man and nature is a founding condition.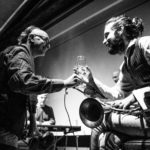 Gli spazi

Guest of Palazzo Surian Bellotto, in the nineteenth century seat of the French embassy in the Serenissima Republic and later residence of the philosopher, musician and writer Jean Jacques Rousseau.
The warehouses have been restored with a project all oriented to environmental sustainability thanks to innovative materials and certified from the ecological point of view to allow thermal and acoustic insulation, but also energy saving and control of consumption peaks.